Antira/BiPoC-Space, Flüelastrasse 54 – more infos here
«Cultural Appropriation»: Another discussion (open to all people!)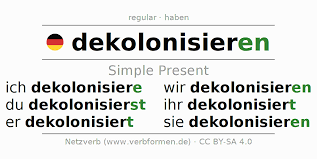 The issue of cultural appropriation is also being discussed within the institutional and autonomous left. But what is this discussion actually about? In this panel we discuss questions like: What does it mean when, in the capitalist system, white people adopt exoticizing practices of a racialized and marginalized culture and make a financially profit from it? How is racism reflected in cultural practices? How can questions of social inequality, colonial exploitation and criticism of capitalism be included in this discussion? And above all: What can we all learn from this discussion?
Time: Friday, September 9th, at 8:15 p.m. – 9:15 p.m. Please be in time! (open to all!)
Venue: Antira/BiPoC room, Flüelastrasse 54
Organized by: BIPOC Antira, a coalition of activist groups and individuals affected by racism
---
«Cultural Appropriation»: Eine andere Diskussion (offen für alle Personen!)
Auch innerhalb der institutionellen und autonomen Linken wird die Thematik der kulturellen Aneignung («Cultural Appropriation») diskutiert. Aber um was geht es in dieser Diskussion eigentlich?
In dieser Diskussionsrunde besprechen wir Fragen wie: Was heisst es, wenn im kapitalistischen System weisse Personen, exotisierende Praktiken einer rassifizierten und marginalisiereten Kultur übernimmt und daraus Profit schlägt? Wie zeigt sich Rassismus in kulturellen Praktiken? Wie können Fragen der sozialen Ungleichheit, der kolonialen Ausbeutung und der Kapitalismuskritik in diese Diskussion miteinbezogen werden? Und vor allem: Was können wir alle von dieser Diskussion lernen?
Zeit: Freitag, 9. September, pünktlich um 20:15 – 21:15 Uhr (offen für alle Personen!)
Ort: Antira/BiPoC-Raum, Flüelastrasse 54
Organisiert von: BIPOC Antira, ein Zusammenschluss rassismusbetroffener aktivistischen Gruppen und Einzelpersonen